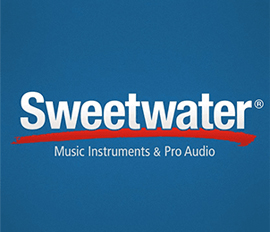 Pencil 2 Paper: Songwriting Demystified
"Learn the rules like a pro so you can break them like an artist"-Pablo Picasso
Sitting down, strumming chords and seeing what comes in the way of lyrics or melody is certainly one of the ways a song can be written. Stream of consciousness is one of most common ways a person writes a song. But there is a lot of chance in this type of writing.
A chance the song won't have focus.
The chance the hook or main idea won't be placed correctly.
The chance that you'll spend more time on just trying to get your song to work then you will on digging deeper into different ways of conveying the meaning. Making your story universal enough for others to relate.
The very real chance you'll experience what some refer to as "writers block".
Songwriting takes the personal and makes it universal - or in the case of telling a story, takes the universal and makes it personal. In order to keep pushing your song forward and expand it's universal appeal, you need to have a set of tools, a proven process, a series "what if's" so you can test your own creativity and make it better...and quicker.
In Songwriting Demystified, we start with a few very basic concepts, like the "golden rules" of writing a song:
Erase: The most creative end of the pencil is the erasure.
Tension / Resolve: All music is based around the concept of tension / resolve
Collaboration: Songwriting is a collaborative process. Either between 2 (or more) people or between the storytelling part of you and the musician part of you
Incubation: Trust that you can walk away from a song when you've come to a stopping point and that you will return to the answer. Incubation is when the conscious releases the creativity and allows the subconscious to grind away in the backend. It works...every time!
Songwriting should be treated the same way your learned your instrument. You started with the basics, practiced over and over, sough out professionals for guidance, listened and learned from others and soon your performance would start to get better.
Songwriting is the same thing. Just as your very first notes on your instrument were raw, clunky, out of tune, lacked polish...so goes your songs. Your craft of songwriting comes from practicing everyday! "Learn the rules like a pro so you can break them like an artist".
Our workshop teaches you the tools and rules to get your first song to work. Then use the tools and rules to write another song...and another...and another. Eventually your writing will grown and so will your body of work.
Click on the image to the left to see our whole brochure
"Learn the rules like a pro so you can break them like an artist"
MEO Workshops: A Seamless Way to Study On-Site & Online
Since the launch of MEO's proprietary online music education platform, MEO has been committed to improving live instruction by creating a seamless relationship with on-site / online studies. We believe that the best way for a music student to reach their goals is through repetition that starts in the seminar or workshop then continues online. With our system, constant reinforcement of theory and craft is acheived without adding time to an instructors schedule, at a very low cost that allows the student to set their own pace. The platform uses MEO Smartplayer video applications that have multiple links in the video (called "marked up" video formating) that includes additional worksheets, topic resources, server corrected quizzes (SCORM compliant) forums, commenting, FAQ's and file sharing.
Here's the kicker: our topic videos are typically between 5-7 minutes long and each video is a self-contained production that starts and ends without having to go to a second video. "Bite size" topics that speed up learning retention quickly...affordably!
All our one day workshops and seminars include a 1 year subscription to our moderated forums, collaborative project sharing and any additions to the related topic generated from the very students that have taken the workshop.